Photo Gallery
A before and after of boiler replacement job in Boston.
Before: Old oil boiler: approx 60% efficient.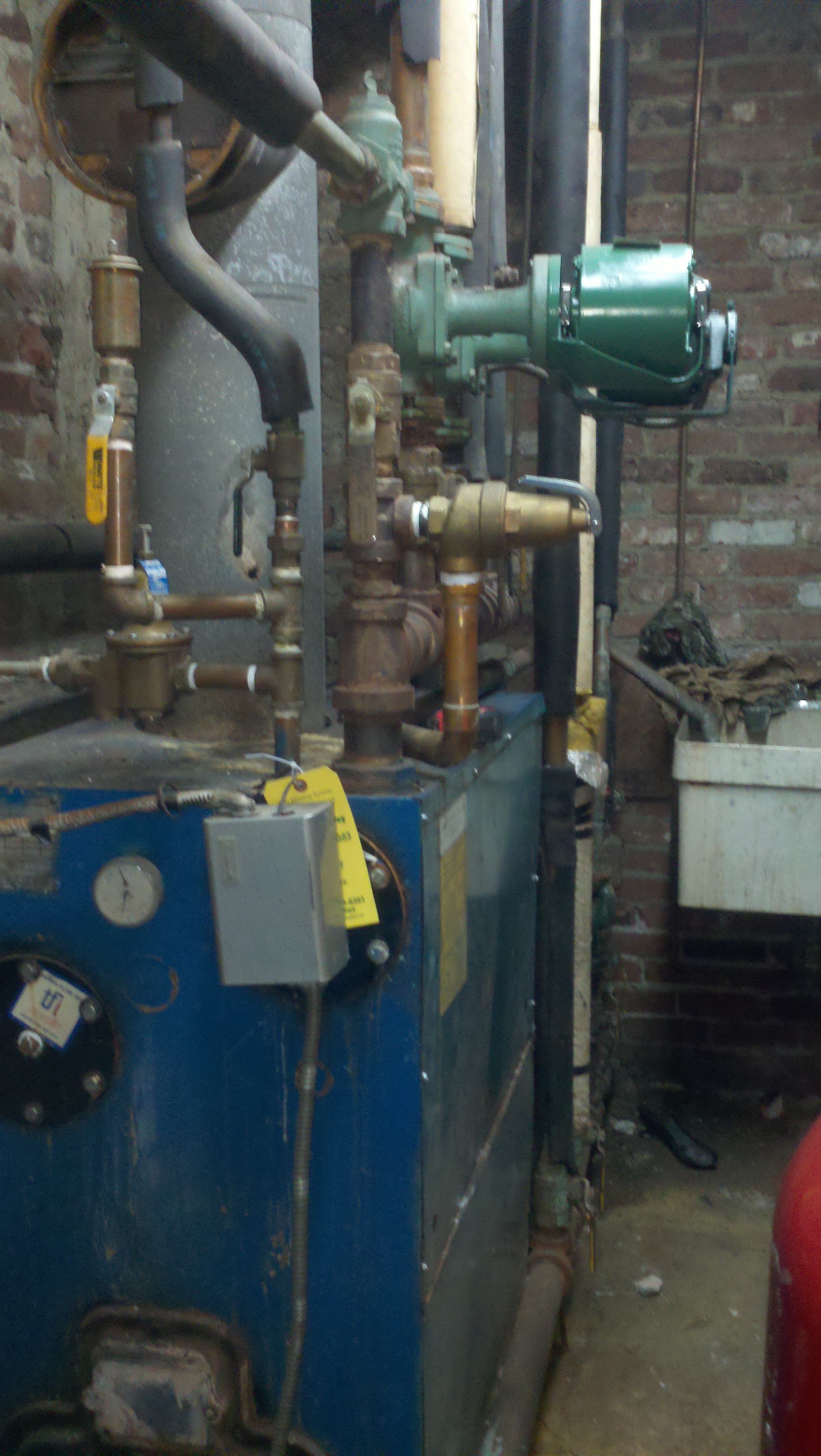 After: New Triangle Tube Prestige gas boiler and Grundfos pumps installed at 96% energy efficiency to replace the oil boiler.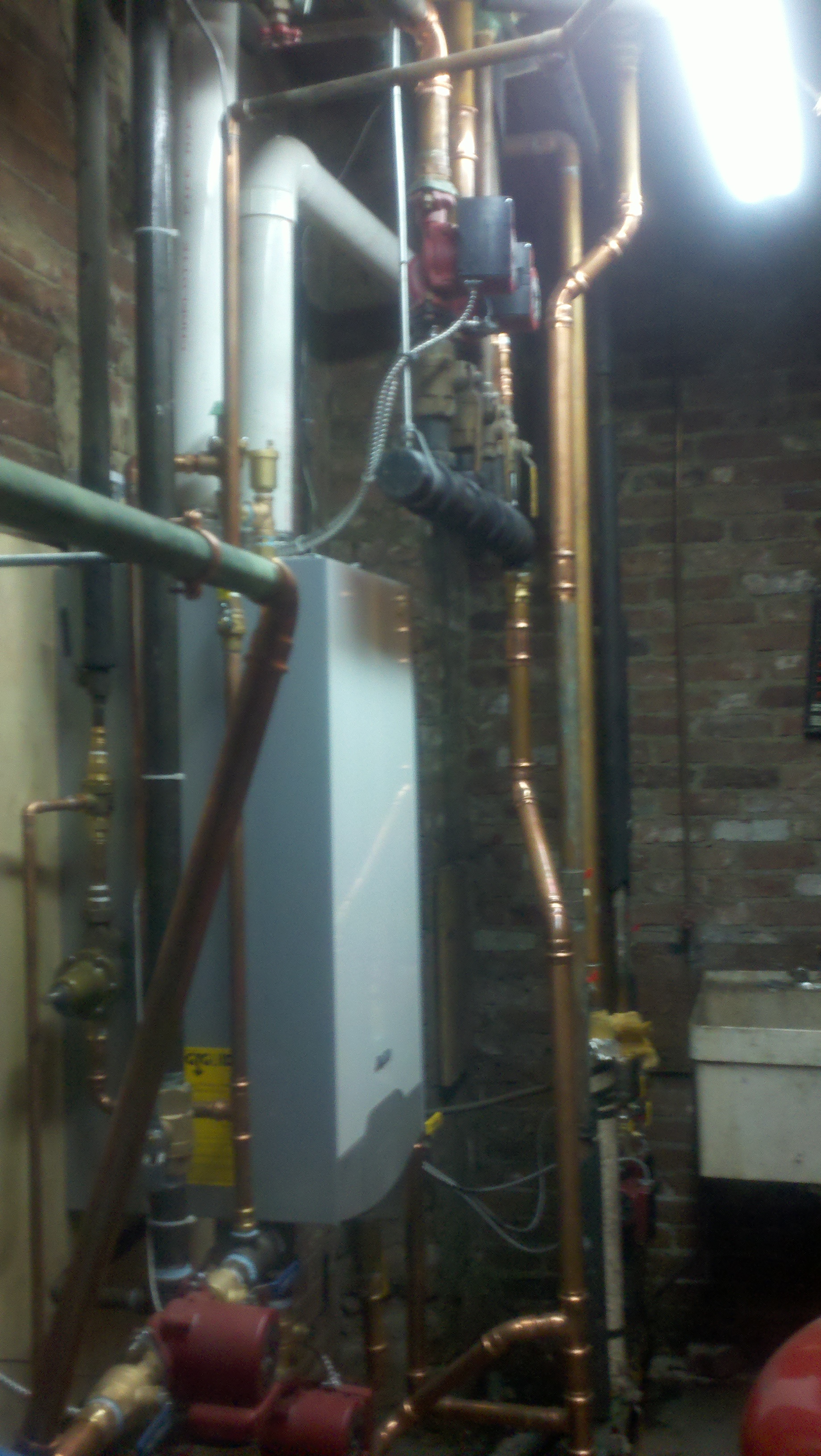 Together the two boilers bellow support a 14 unit building with 96% efficiency. In this photo you can see that the pipes are properly installed and insulated.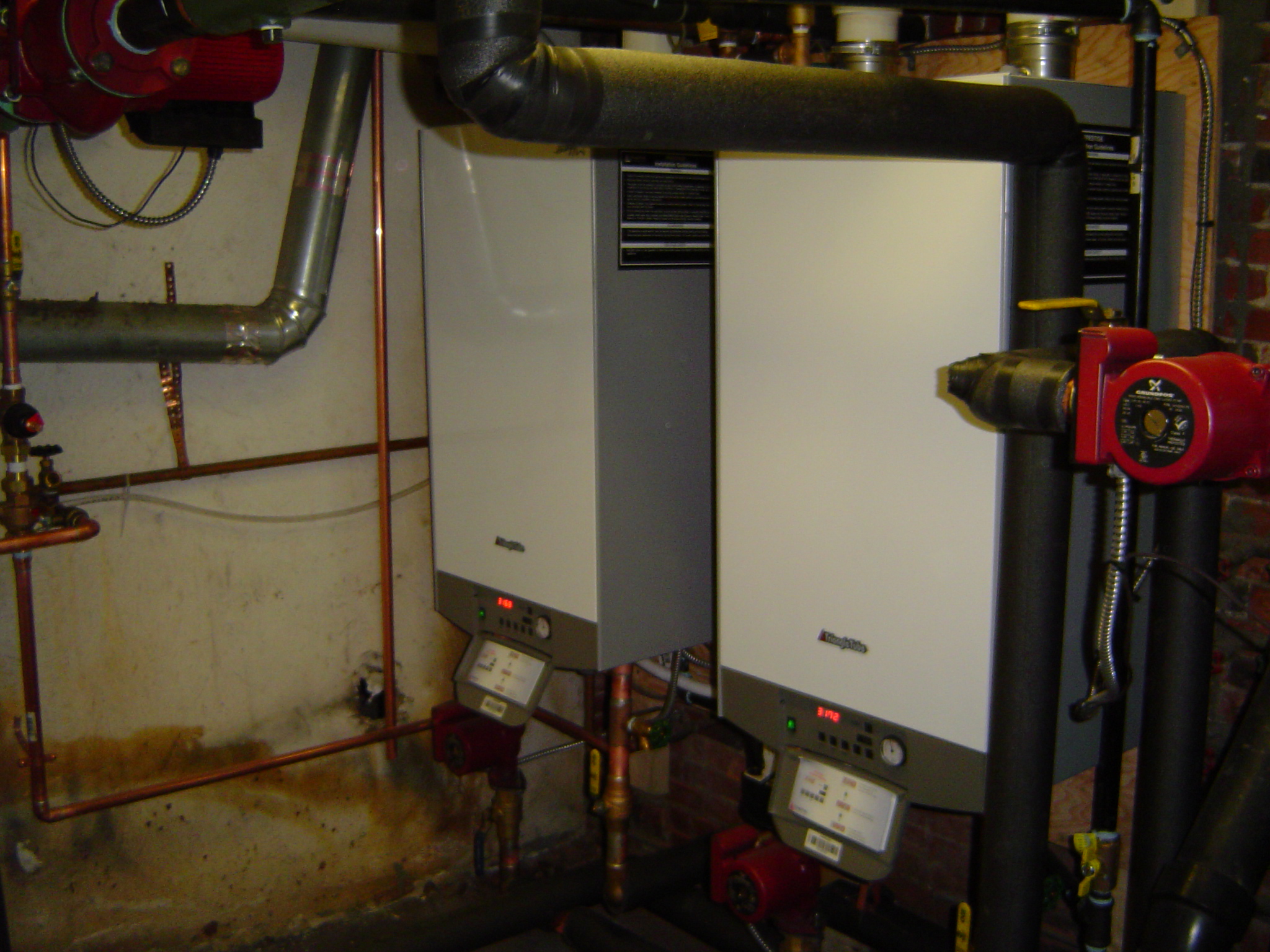 Click here to see more Triangle Tube boilers.
Related resources
We install all types of gas boilers